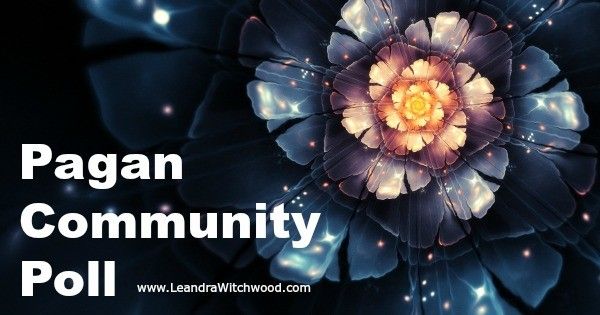 Thank you for taking time to complete this survey.
The Pagan Community Needs...
I want to know how I and The Leandra Witchwood Foundation can better serve our Pagan community, both online and off.
I have been asking questions to the various Pagan communities here on Facebook to get a sense of what our communities need. These are questions related to your well-being as it fits into the Pagan community, your desired development, and our overall community needs. Please take some time to tell me what you feel is most lacking and/or greatly needed in our scattered and fragmented community. When you answer each question think of where you are now in your practice and where you would like to be in the next two years. Also, think of the direction in which our community should move. This poll is based on your opinion. Please answer each question honestly and to the best of your knowledge.To learn more about The Leandra Witchwood Foundation please visit:
www.LeandraWitchwood.com
or
www.TheMagickKitchen.com
*Please note that the term Pagan is being used as an "umbrella" term for those who practice a heathenistic, hereditary, pre-Abrahamic, non-Abrahamic, and/or polytheistic faith or tradition. This term includes Witches, Wiccans and the whole of the Pagan community.
start